This April, I had the privilege of coming back to OpenVis Conf for a second time as a presenter. This is doublely special for me as I recently became an Open Web Engineer at Bocoup - the organizers of this great conference (though it was after they had already accepted my talk).
Video
Check out the video on youtube:
or on the OpenVis Conf Site.
Slides
The slides for the talk are online - but because of all the videos used, this can talk quite a while to load remotely.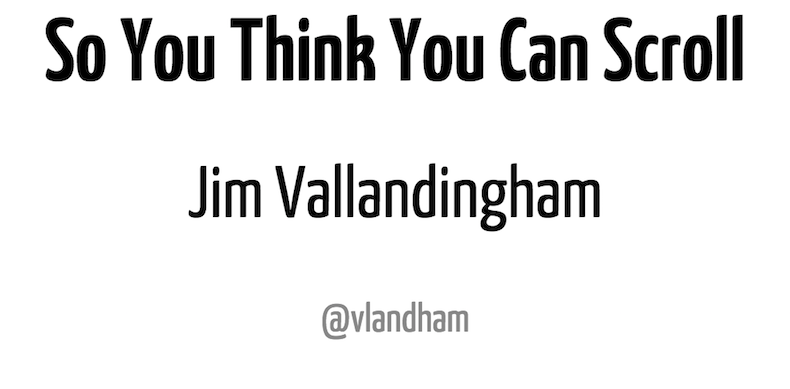 Alternatively, you can clone the talk repo, and get all the content on your own machine!
Examples
Perhaps, more usefully, I've collected the examples used in the talk, and some that didn't make it in but are still awesome, as an examples page.
Code
Update: I've updated this code to use D3v4. Please Enjoy!
The demo application and associated tutorial can also be found on my site.
And of course, make your own scrolling art with embroiden - my fun little bookmarklet.
Hope these resources are useful to you!